Associated Agents Insurance provides classic car insurance to protect your prized possession through Hagerty and other classic car markets.
We provide insurance for classic cars totaling over $2,000,000 in value here in Colorado. This specialized insurance is for vehicles used for limited pleasure driving, car shows, and club events. This is not for regular-use vehicles driven on a daily basis.
They can include a wide range of vehicles including antique & classic cars, exotic and special interest, fire trucks, military vehicles, muscle cars, street rods, and more.
Our clients especially appreciate Hagerty because:
You have Guaranteed Value coverage by agreeing in advance on your car's value
You can drive your car when you want with no fixed mileage limits
If you have a claim, you will deal with experts that understand classic cars, find you the exact replacement parts required, and you can choose your own repair shop—or even fix it yourself if you prefer.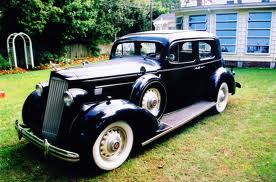 We can write 1 car or as many as you own. If you want to know if your vehicle qualifies, give us a call.
We've recently provided insurance to collectors that have their vehicle under active restoration all the way to the fanciest Ferrari.