Founded after the war by his father-in-law Phil Broncucia in 1948, ownership of the agency was turned over to John Booth in 1997. The longevity of the agency is a testament to the fundamental concepts of honesty & integrity. The agency has tripled in size over the last 10 years. Phil passed away in 2004 after 58 years in the agency.

Our clients have operations from Tennessee to California but the majority of our clients are located in the Denver and Lakewood area. However, we have licensing capabilities to write in most western states including California, Arizona, Utah, New Mexico, Kansas, Nebraska, Wisconsin, Missouri, and more.
We value the fact they we have several customers that have done business with the agency for decades and some back to the 1960s. Our office includes a state of the art computer system for record keeping with client confidentiality and privacy a top priority for all agency personnel.
Staff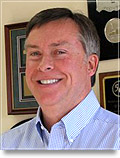 John Booth CPCU, Owner Direct Phone: 303-991-7181

With 15 years experience working with insurance carriers such as Travelers and Berkshire Hathaway, John's detailed knowledge of coverage issues are shared with his clients thus making their insurance buying decision much more understandable. John joined the agency in 1997. Providing exceptional customer service is his number #1 objective.


Tabitha Fernandez, Commercial Lines Direct Phone: 303-991-7184
Tabitha has been with Associated Agents since 2004 and now provides service and expertise to our largest clients. She can analyze the toughest contractual requirements, provide feedback, and insure that our clients carry the proper insurance for their business. Tabitha enjoys working with our wide variety of commercial clients including recycling operations, restaurants, agribusiness, IT firms, and contractors including those requiring wrap or OCIP coverage.

Chelsea Hoycott, Personal Lines Manager Direct Phone: 303-991-7182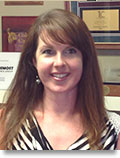 Chelsea has worked in the property/casualty insurance business for over 13 years here in the Denver area. She enjoys working with our customers and empathizing with their insurance needs. Guaranteeing client satisfaction with the insurance buying experience is her #1 goal. Chelsea is knowledgeable in all personal lines coverages and also helps our investors with their fix/flip insurance needs.



Sheri Gurule', Commercial Lines Direct Phone: 303-991-7185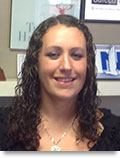 Sheri has been with our agency since September 2013. As a Metropolitan State University graduate with a degree in Business Management and over 15 years customer service experience, she is an asset to the agency. She prides herself on her ability to problem solve to find solutions for her clients while providing superior customer service. She is currently in the process of continuing her education in insurance by becoming a Certified Insurance Counselor (CIC) and looks forward to helping you with your insurance needs.